Sapporo Snow Festival February 8-12, 2001
This was the 52nd annual Snow festival in Sapporo. Small snow
sculptures lined Odori Ave, as well as giant sculptures and buildings.
The Trevi Fountain took about 100 tons of snow, packed into a frame
and then carved over a period of months. The penguin is representing
Australia, it was unofficially voted the worst sculpture. sorry, Australians.
We found the penguin's chicken feet especially amusing.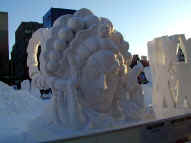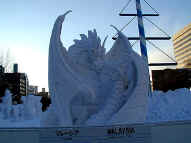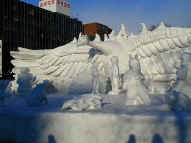 'The Victor' from China. 'The dragons of Lake Chimi' from Malaysia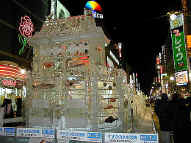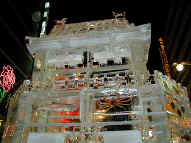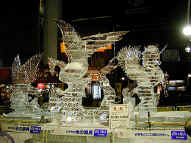 Ice sculptures along Susukino ave.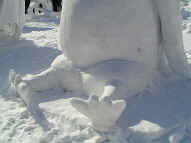 The Fairy Penguin of Australia with the sassy redheaded Karen of Ireland.